My Work

HaloSphere.net - HaloSphere is a set of web-based MMORPG games I wrote that continue to run today. They are set in the Halo universe and have seen tens of thousands of players participate since their inception. Over 19,000 players.
Visit HaloSphere.net
---

Bama 2015 - An iOS App I wrote and update each year for Alabama Football. Over 15,000 downloads.
Get Bama 2015
---

Pieces of Heart - An iOS App I wrote to help you find and track pieces of heart in the Zelda game series.
Get Pieces of Heart
---
Magic and Wires - My personal blog. I occasionally post thoughts on tech and gaming related subjects.
Visit Magic and Wires
---
DestinyCountdown.com - A simple countdown site for Destiny related expansions and DLC.
Visit DestinyCountdown.com
---

DestinyStats.com - This is a Destiny stats website built off of the code of LegacyStats.
Visit DestinyStats.com
---
Firestream Music Vault - A large database of Christian Rock & Metal. I started the site under Firestream.net years and years ago, but it now lives at firestreamvault.com
Visit Firestream Vault
---
DestinyTracker.com Logo and Theme - I did the theme and logo for DestinyTracker.com (site developed by @htr_xorth). I have helped Xorth with logos and themes for many of his other sites as well.
Visit DestinyTracker.com
---
My Society6 Site - Some of my art is available for print here. I've ordered from them and their quality and prices are very good.
Visit Society6
---
My DeviantArt Site - A lot of my art is published here. Some of it goes way way back.
Visit DeviantArt
---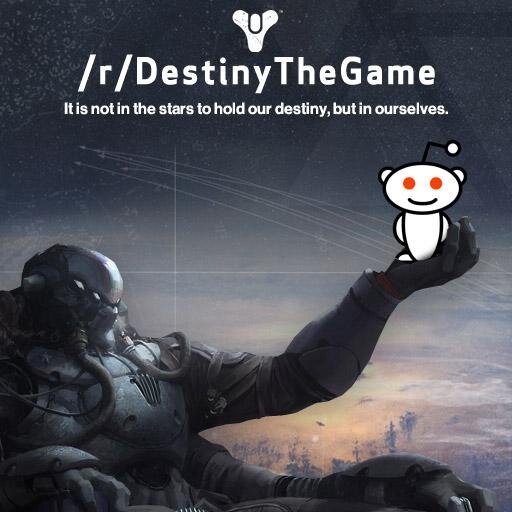 DestinyReddit.com Snoos and styles - For the first year or so the sub existed I helped a lot with the styles. I also designed some Destiny Snoos for them.
Visit /r/DestinyTheGame
---
GalaxyWarfare.com - A clone of HaloSphere, but a different game idea. Players play in a space-themed sandbox and work to improve their ship and control the galaxy.
Visit GalaxyWarfare.com
---
My Archive - I maintain a lot of screenshots of websites and apps, even after they close down. This archive goes back quite far.
Visit My Archive
---